The Episode They'll Never Make - I had some fun with my ReBoot toys :)

Funny single images I made with my toys and stills from the show:
'armless fun
'eadless fun
Megabyte, not quite in carbonite
Seeing double
Bob is God?
Enzo, typical drop-out teenager
Enzo, still a typical drop-out teenager
Enzo the car thief
A new perspective on VidWindows
The Matrix


---
---

In the film Antitrust, the lead character Milo has some ReBoot toys, so it seems ReBoot made it onto the big screen after all (sort of!):
Bob & Slash
Hack
Megabyte & Slash
Megabyte
Phong
Slash


---

Where to get ReBoot on official DVD:

Notes:
NTSC region 1 season 3 is currently out-of-print, it was apparently going to be re-released but the online retail stores took the question "Would you be interested in stocking a re-release of ReBoot?" as "We are re-releasing ReBoot", so no re-release (bastids).
NTSC region 1 season 4 suffers from bad authoring, it plays back 4.096% slower than it should (voices sound lower than normal), Anchor Bay stuffed up bigtime and treated the 25fps PAL footage of ReBoot as 24fps film footage. You'll have to contact Anchor Bay to try and get a fixed replacement, however you may be in for a loooong wait, some people have waited 6 months before their replacement arrived!
Seasons 1+2 are only available in foreign languages, season 1 in PAL format from Russia in dubbed in Russian, season 2 from either Russia or Germany dubbed into their respective languages.
---
NTSC format, region 1, season 3 from Canada/North America, English audio:
eBay is your best bet for getting these out-of-print DVDs, although they rarely turn up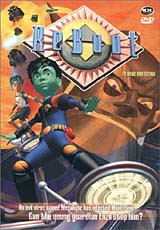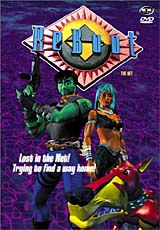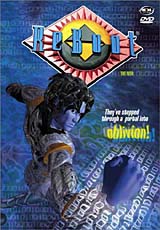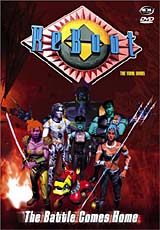 ---
NTSC format, region 1, season 4 from Canada/North America, English audio:
DVDSoon.com
DVDPacific.com
PlayUSA.com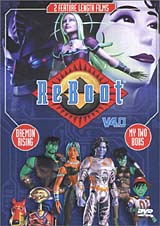 ---
PAL format, region 0, season 2 from Germany, dubbed in German:
Amazon.de - disc 1 of 3
Amazon.de - disc 2 of 3
Amazon.de - disc 3 of 3
DVD-Galaxis.de - all 3 discs (however they only post to Germany)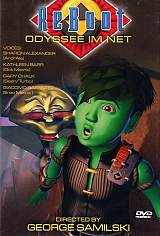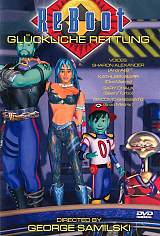 ---
PAL format, region 5, season 1-3 from Russia, dubbed in Russian:
Ozon.ru - 9 discs
RightSite.ru - 9 discs